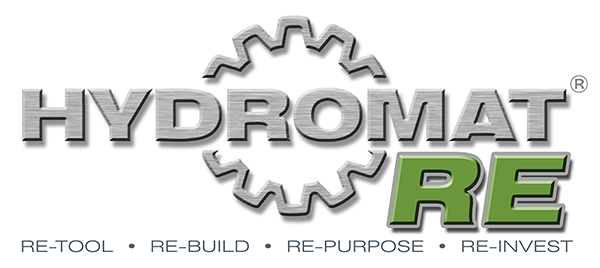 Rebuild & Retool - Legacy Machines
Hydromat RE specializes in the refurbishing, re-tooling, and selling of Legacy Hydromat Rotary Transfer machines. Hydromat RE is the exclusive rebuilder of Legacy style machines for Hydromat.
What is a Legacy Style Machine?
Legacy style machines are the original hydraulically controlled machines (non-CNC) that Hydromat Inc. started to import and assemble during the 1970s. Many are still in service and still generate millions of cycles.
Hydromat RE capabilities:
New legacy parts at competitive prices
Used and/or reconditioned Hydromat Legacy parts & equipment 
Inventory of used Legacy machines
Component repair and test services
In field machine inspection services
Competitive Durable tooling packages
Full turnkey capabilities
Full OEM support and expertise
OEM documentation
EPIC RS additions to Legacy machines
Hydromat-RE has two facilities: Cuyahoga Falls, OH, and O'Fallon, Missouri.
Ready to Rebuild or Re-configure your Legacy Machine?
Contact the Hydromat RE sales department at:
(330) 564-8860