Exceptional Tooling for ALL Machining Applications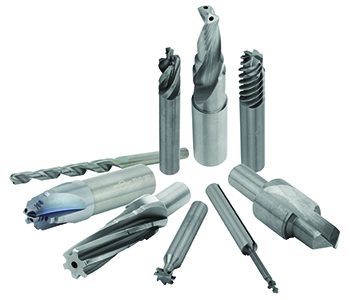 Hydromat's Advanced Tooling Group (ATG) are experts in the art and science of cutting tools. ATG has the experience and capabilities to create custom tools for complex geometries and hard-to-machine materials. No other organization can supply better tools for a Hydromat machine than Hydromat Inc. The group of experts in our shop have developed the finest custom tooling designs for the owners and operators of these exceptional machines. The minds that have created the Hydromat machines that now reside in North and South America are the same that are directly focused on creating the tool that will do the best job for you.
The Advanced Tooling Group is dedicated to supplying the highest quality tooling at exceptional price points. Our knowledge and skill gives us the edge. Who would know best how to make tools for a Hydromat machine? Hydromat Incorporated. With four decades of experience, our tooling specialists live and breathe rotary transfer tooling day in and day out.
The ATG shop is supplied with the latest CNC tool and cutter grinders, tool inspection equipment, and other machines for the creation of tooling in a wide range of lengths and diameters.
ATG offers the finest tool regrinding, resharpening, and reconditioning services on HSS, carbide tipped, and solid carbide tools. Tool coatings can be added to your new or reconditioned tool for extended life.
Our Engineering services are second to none – combined with our CNC grinding, wire EDM, and 5-axis machining capabilities; we excel at the production of complex tools from a wide variety of difficult-to-machine materials. Our Quality Control must be perfect when we produce parts for a Hydromat machine and the same expert care is taken when we produce tooling for our customers. It is taken very seriously. It is our livelihood, and our passion.
Making your tools is a serious endeavor done by serious individuals.
---
Download ATG Equipment List Download ATG Brochure
---
Advance Tooling Group Expands Capabilities
The Advanced Tooling Group (ATG) has newly expanded perishable tooling services with the addition of the ANCA TX-7 CNC Grinding System. This impressive production grinder adds a new dimension to the already impressive Hydromat machine shop capabilities. Grind Shop Supervisor and 20 year Hydromat veteran Dennis Jaycox loves this new machine, "We looked at all the machines out there, and I think the ANCA is the best machine, bar none." The ease of programming and set-up coupled with the speed the ANCA allows Jaycox and the ATG team to be competitive with other tooling manufacturers whether it's an order for one tool, 50 tools, or more.
When the calculations are done, including the downtime, higher quality tools pay off with more parts between sharpenings. "Our tools have been quite successful," notes Steve Thomas, Senior Manufacturing Engineer. "We use a special long lasting carbide. As an example, not too long ago a Hydromat machine user came to us with a problem. The original tools we made for him when we built the machine lasted 90,000 parts, but the best he could get from his other tool vendors was 20,000 parts," Thomas continues, "He asked us to create those tools again. Now we get all of his business."
The Hydromat Advanced Tooling Group is dedicated to supplying the highest quality tooling at competitive prices. It's knowledge and skill that gives them the edge, "Who would know best how to make tools for a Hydromat machine? Hydromat Incorporated," remarked Thomas, answering his own rhetorical question, "especially with the decades of experience of we have on our staff, and we live and breathe this stuff...day in and day out." he concluded.
---
Advanced Tooling Group: (314) 810-3925